Europe's decision on vaccine boosters criticized
Share - WeChat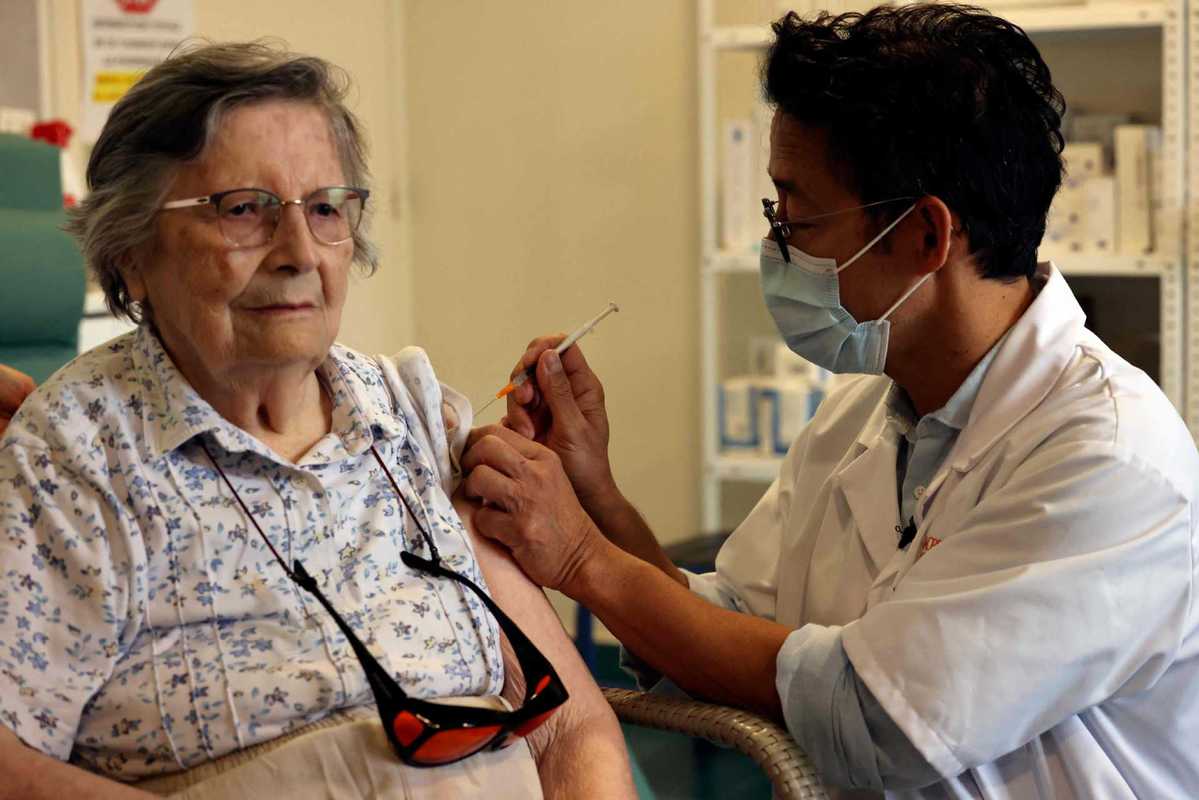 The World Health Organization has once again called on rich nations to consider global access to COVID-19 vaccines and delay large-scale booster campaigns, after the European Union's drug regulator supported third jabs for adults.
The European Medicines Agency, or EMA, recommended this week a third dose of Pfizer or Moderna vaccines to be administered 28 days after a second dose for people with compromised immune systems.
The regulator also said EU member states could consider giving Pfizer boosters to people aged 18 and older who have healthy immune systems, and to be administered six months after a second dose.
The WHO has repeatedly called on wealthy countries to hold off on large-scale booster campaigns until at least next year because billions of people globally have yet to receive a first dose.
"In a period of continued global vaccine supply shortage, equity considerations at country, regional and global level remain an essential consideration to assure vaccination of high-priority groups in every country," the WHO said. "Improving coverage of the primary vaccination series should be prioritized over booster vaccination."
The EMA said it remains the prerogative of EU member states to decide if and when they wish to move ahead with third doses.
Before the recommendations, some member states had already taken the independent decision to begin booster campaigns, including France, Germany, Ireland and Italy. The United Kingdom has also started administering third jabs among at-risk groups, and Israel has opened up its booster campaign to all people older than 12.
Controversial use
"Use of vaccine boosters is controversial," said Penny Ward, a visiting professor in pharmaceutical medicine at King's College London.
"WHO is continuing to ask that broad use of vaccine boosters be avoided in order to enable provision of additional vaccine doses for countries that have not, so far, been able to start vaccination campaigns and are unable to vaccinate their populations without increased international help."
Though a total of 6.39 billion COVID-19 vaccines have been distributed globally, only 2.3 percent of people in low-income countries have received at least one dose, according to the data tracker Our World in Data.
The EMA came to a conclusion after reviewing data from studies on immunocompromised individuals, as well as people with normal immune systems from ages 18 to 55. In both groups, the EMA said, third doses increased the body's ability to produce antibodies against COVID-19.
Benjamin Neuman, a professor of biology and chief virologist at Texas A&M University, said the EMA recommendation "is welcome and very much in line with the science".